When you're selling your house, you're also trying to plan and prep for your upcoming move. It's easy to get overwhelmed. But if you follow the system for staging and rely on the advice of your real estate agent, you can multi-task by getting your current house show-ready while packing for your relocation.
To stage a house means that you do everything in your power to make the home as presentable as possible, which can be done in four basic steps – and those steps clear the path for a quicker sale, a higher price, and accomplishing your goals for moving. 
Those four steps are to declutter, depersonalize, deep clean, and accessorize both the inside and the outside of your property.
But before you start with staging, make sure that all the major systems and elements of your house are sound and in good condition. An inspector will look at the foundation, roof, heating and air, plumbing, electrical, and will also check for pests. Waiting for the inspector to reveal issues could cost you time, money, or even the deal.
There are professional staging companies, but many homeowners prefer to stage their homes themselves. Here are some expert ideas to assist you with staging your house for sale.
Declutter
To declutter for staging means to eliminate trash and junk, get rid of things you'll never use again, and pack away things you know you'll use, but probably not need before you move. Decluttering can be a daunting task, particularly if you've lived in your home for a long time. But you can break that task down by organizing your approach.
Start with one room at a time; don't try to tackle it all at once. When you go to declutter a room, take a trash bag with you. It's a good plan to have a box or two for storing photographs, paperwork, or documents.
You'll also need a place to stash things you plan to donate or sell, so you don't end up with unmanageable piles and boxes to pack the things you're taking with you.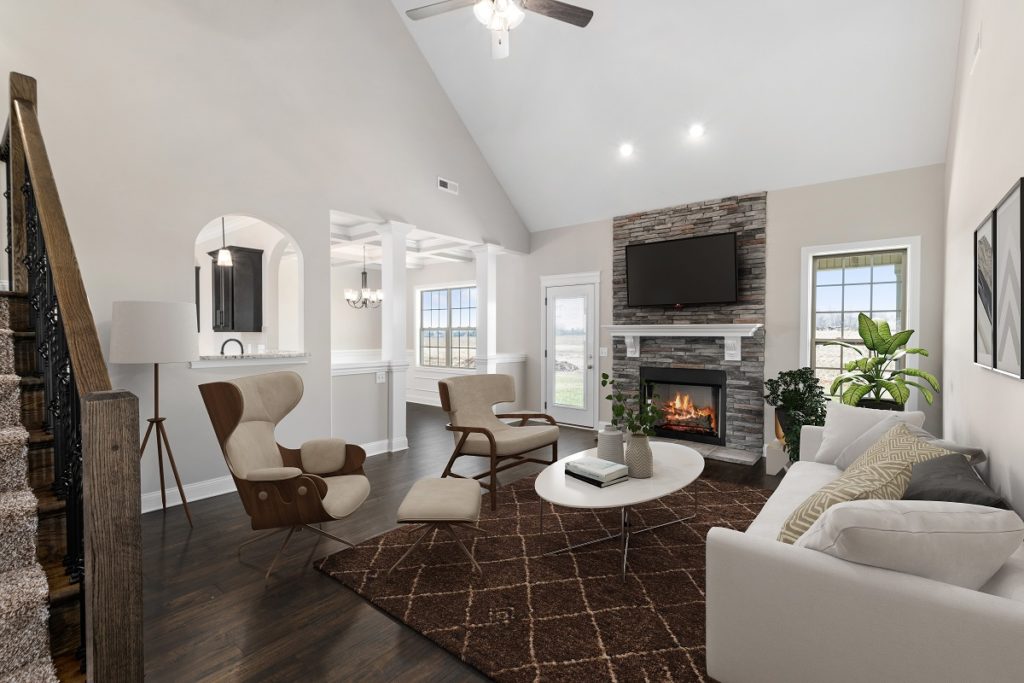 Decluttering is a way of taking inventory, purging portions of your old environment, and simplifying for the new chapters ahead.
Don't forget the furniture. Anything big and bulky like china cabinets or armoirs that can be stored away should be. Large furnishings can make rooms appear smaller, darker, and feel stuffier than they really are. Buyers are attracted to bright, open, and airy environments.
You can also opt to use a company that specializes in organizing to help you get things in order.
Depersonalize
To depersonalize means to remove all of your sentimental items, knick-knack collections, photos of family and friends, books and magazines, wall decor, and other personal effects.
Most of these things you'll be packing to take with you, so be prepared with boxes, packing tape, and a sharpie. If possible, store the boxes in a safe place out of sight, like a garage or closet.
The challenge to depersonalizing is that it makes the pending move all too real. It can be hard to walk down memory lane and sort through nostalgia. It's normal to want to keep these things in plain sight for as long as you can.
But the reason for depersonalizing is so that the buyers can walk into a neutral space, unaffected by your personal tastes or beliefs, and imagine themselves living in the home.
Deep Clean
Here's another area where you can enlist the services of professionals, or you can opt to roll up your sleeves to apply some good, old-fashioned elbow grease.
Cleaning as a part of staging is more than your standard wipe-down of countertops, sinks, tubs, and toilets. Deep cleaning during the staging of your house for sale means you turn over every nook and cranny – from baseboards to ceiling vents and fans.
You'll want to tend to windowsills and clean the windows, scrub dirt on doors and handrails, and anywhere that your eye catches something that stands out.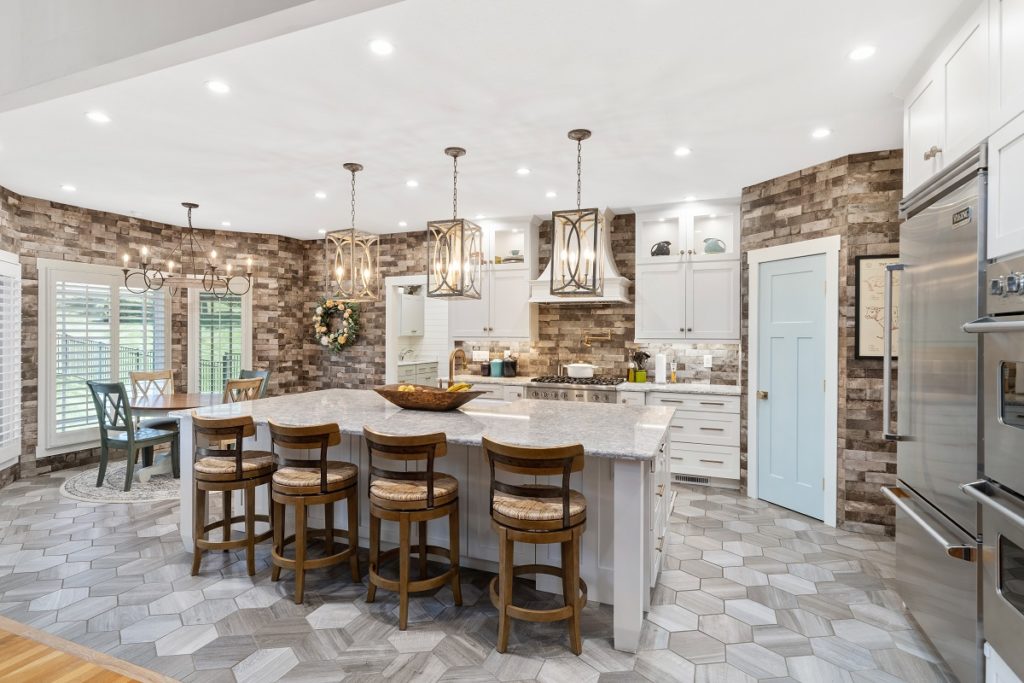 By now, you'll be able to spy dirt, handprints, or other marks on walls. If you can spot clean them, that's fine. But if they're beyond cleaning, or if they just need to be revitalized, consider a fresh coat of paint, which goes a long way in the eyes of buyers.
If you have carpets that look dingy or worn, try giving them a shampoo. If necessary, you may consider investing in new carpets. You'd be surprised how many buyers make comments about carpet and immediately start subtracting dollar signs from their offer for a carpet allowance. You might save money by replacing the carpet before listing your house for sale.
Accessorize
There are subtle hints you can add to your house that can make buyers feel more welcome and more at home. For example, using decorative crisp, white towels in the bathroom, along with white candles and perhaps a plant, can give the bathroom a spa-like feel.
Adding a fresh bowl of fruit to the kitchen table or counter, and adding live plants to the living room can create an environment that feels vibrant, nurturing, and cozy. They give the impression that life flourishes in those spaces.
You can also incorporate small, inexpensive upgrades that can increase the perceived value – and the market value – of your home.
For example, changing light switch covers, electrical plate covers, doorknobs, and window screens can make a house feel well cared for and immaculately maintained. This will impress not only buyers but also the appraiser who assesses the value of your home, largely by the condition and how well it has aged.
Appraisers typically gauge a home's value in increments of $500, so a $100 investment in small fixes could bring a good return on the investment.
Curb Appeal
Curb appeal is probably your biggest power play when listing your house for sale. Whether buyers are shopping online or driving up to the front of your property, they want to feel a spark of excitement when they first lay eyes on what could be their future home.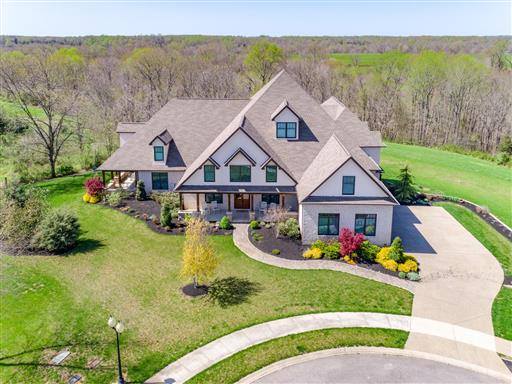 The same rules that apply to the inside of your house also apply to the outside. Clean up any toys and store away lawn furniture.
Make sure any landscaping is well manicured and free of weeds. If necessary, give the exterior of the structure a good power-wash. You might also choose to add potted flowers by the entryway, another warm welcome.
Use the power of first impressions to woo buyers. When they're struck by excitement from the outside, they carry that enthusiasm with them during their virtual or physical walkthrough.
Conclusion
Staging your house for sale might seem like a lot of work — and it is — but it's worth it. By the time you're finished staging, you'll have multi-tasked your way into being nearly completely ready for the next phase of your journey.
There's a lot of staging that can be outsourced, such as organizing, cleaning, and even staging in its entirety. But doing it yourself is also gratifying. It's a way to take stock of your inventory and eliminate anything that doesn't need to go with you.
Your real estate agent is a wealth of knowledge about how to stage your house for sale. Allow the agent to lead you through the staging process.
When your house for sale is staged properly, you'll sell your house more quickly, and likely for a higher price.
Have Questions? Ask Havens Thompson Group!
Your real estate agent is the best source of information about the local community and real estate topics. Give The Havens Thompson Group a call at 931-980-4799 or 910-391-9596 to learn more about local areas, discuss selling a house, or tour available homes for sale.
Summary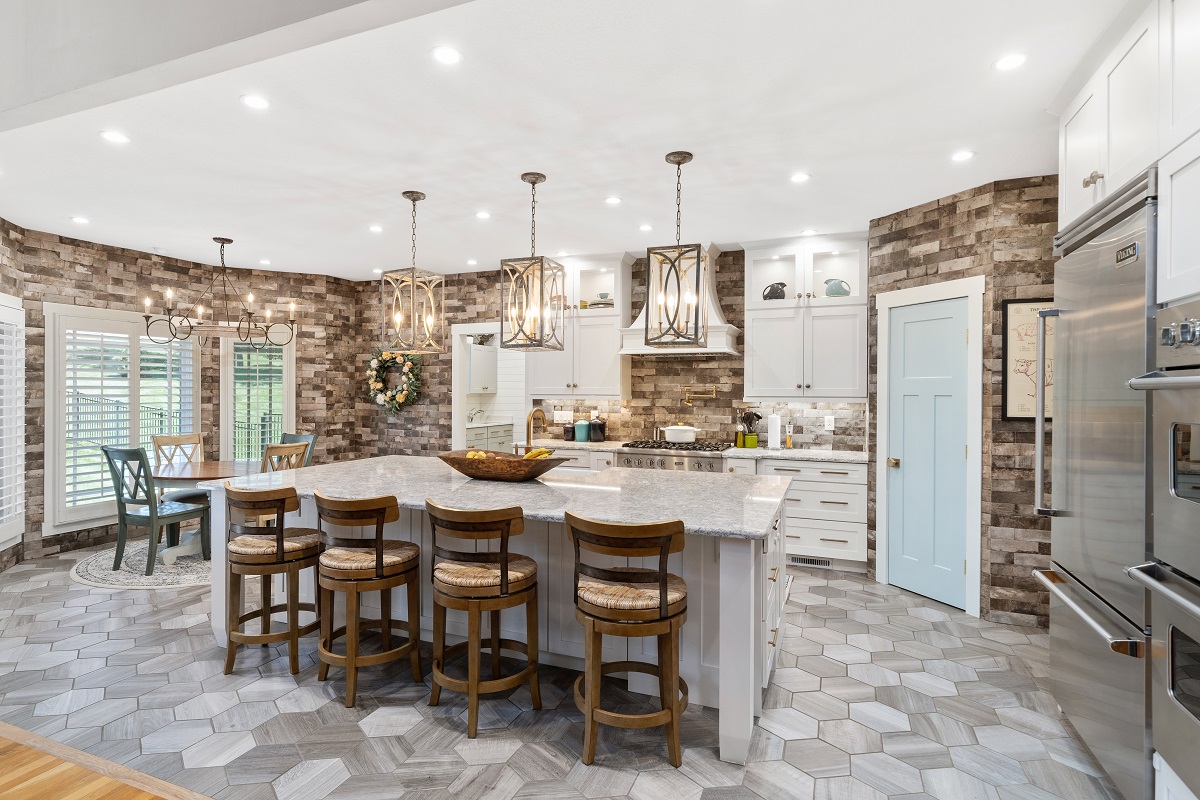 Description
To stage a house means that you do everything in your power to make the home as presentable as possible, which can be done in four basic steps - and those steps clear the path for a quicker sale, a higher price, and accomplishing your goals for moving.
Author