Buying your first house is by far one of the most memorable, exciting, and yet challenging endeavors you'll encounter. There are many layers to home buying transactions, some of which are a bit tricky to navigate. But with the right foresight and the best real estate agent on your side, you'll be ready to make your big move.

House Hunting Comes Last, Not First
It's too easy to get caught in the whimsy of daydreams and to be carried away with that inspiration, turning your attention to online searches for your dream home. While online shopping can give you a general idea of what's available, it can also lead to several setbacks.
First, you may find a house you love and realize that it's sold before you ever even look into your financing options, or find out you don't qualify for a home mortgage loan.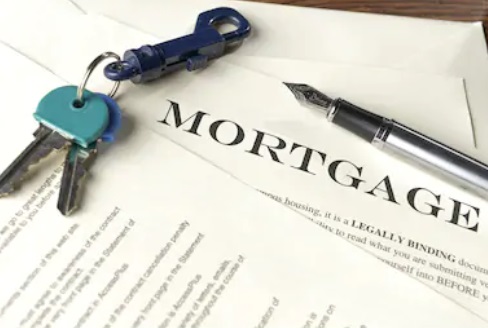 Even if you're pre-approved, you could find yourself competing against other buyers for the same prize. Furthermore, you may find that your wish list and desired location exceed your projected budget.
Before you look at houses, make sure you're qualified for a home mortgage loan so that you're empowered to buy when you do find a house you love.
Set Yourself Up for Your Home Mortgage Loan
Before a lender approves you for a home mortgage loan, you have to meet certain requirements. For example, you need to have a good credit score, a balanced debt-to-income ratio, and paperwork to substantiate every expense, asset, and source of income. Paperwork you need might include tax documents, bank statements, credit card statements, pay stubs, and more.
To buy a house with a conventional home mortgage loan, your credit score, ideally, should be 620 or higher. If your credit score is lower, you can improve it by rectifying any negative accounts, pay down credit cards and loans, and avoid financing anything leading up to your home mortgage loan application. However, a score of 740 and higher could position you to pay far less interest.
Your debt-to-income ratio, or DTI, in the best-case scenario, should be 36 percent or lower. To determine your DTI, add together all of your monthly debts and then divide that sub by the total of your gross expenses. 
Like with your credit score, you can improve your DTI by paying down the amount of debt you owe and avoid taking out any additional loans or lines of credit.
If your credit score and DTI are compromised, you still may qualify for a different type of loan than a conventional loan.
Know What Kind of Loan You Need
There are different types of home mortgage loans available to buyers in certain circumstances.
A conventional loan, which is the most popular, requires a good credit score and DTI, and also requires a 20 percent down payment. That means that on a $200,000 house, you'll need a cash down payment of $40,000. 
An FHA loan is a loan that the Federal Housing Administration backs up, meaning the government ensures the bank that the loan is paid. FHA loans can make way for a down payment as low as 3.5 percent and has reduced requirements for credit scores and debt-to-income ratios. However, applicants must meet a stringent set of requirements.image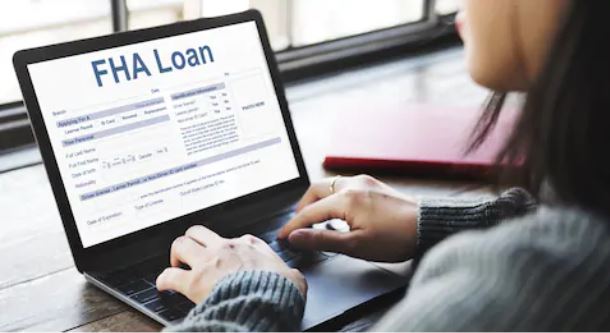 A VA loan is designed to support active and retired veterans and their spouses. This type of loan does not come directly from the government, but the Department of Veteran Affairs does provide assurance to the bank that you'll make your payments. Some VA loans don't require any down payment at all, removing the majority of the financial burden from a military member's home purchase.
Finally, a USDA loan, which is designed for rural properties and farming, is guaranteed by the US Department of Agriculture. For this type of home mortgage loan, the down payment could be as low as three percent.
There are also some first-time buyer programs that may be available to you. Ask your real estate agent more about how you can lower your down payment.

There's More to Pay Than the Down Payment
Many first-time buyers are caught completely by surprise when they are introduced to the term closing costs. When you go through a real estate transaction, several professionals get involved in providing a variety of services from lender fees to appraisals and inspections, and from attorney fees to title check and transfer – and all kinds of things in between. Collectively, the fees associated with these services are called closing costs and are paid, in cash, at closing.
In most cases, lenders do not envelop closing costs into your home mortgage loan, but there are some exceptions. You may find a lender that will roll closing costs into your loan, but you'll pay a higher interest rate, and you'll pay on those closing costs for the life of the loan, so likely for the next 30 years.
You can anticipate closing costs to be anywhere between two and eight percent of the amount of the loan but typically fall at around five percent. On a $200,000 home with a conventional loan, at five percent for closing costs, totals an additional $10,000 in cash.
Another cost to figure in is called an earnest money deposit. The earnest money deposit, which is usually between one and three percent of the sales price of the home, signals that you're dedicated to your purchase. This money doesn't go to the seller but is held by the bank in an escrow account, a type of savings account, until closing.
Shop Lenders for Cheaper Closing Costs and Lower Interest Rates
Home mortgage lenders each have a set of requirements, terms, and rates. In fact, it's the lender that tallies up the majority of your closing costs. Lender fees include things like ordering a credit report, processing your application, underwriting, private mortgage insurance, and more.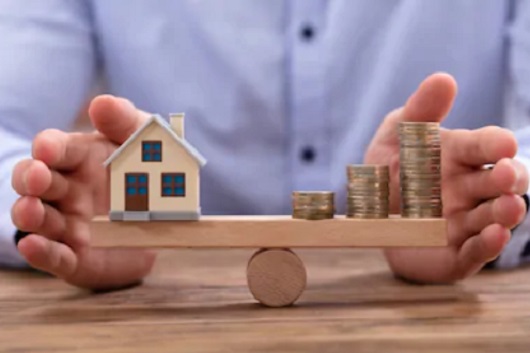 When you compare closing costs and interest between lenders, you're not only equipped with the information to make an educated decision, but you may position yourself to be able to negotiate lower closing costs with the lender, especially if you have excellent credit, DTI, and plenty of cash on hand for all of the associated costs.
Get Pre-Approved for Your Home Mortgage Loan
It's important to get pre-approved before you start the house-hunt. You're not ready to shop until you're sure you have secured the funds for your purchase.
Pre-approval for your home mortgage loan outlines exactly what your home buying budget is, so you'll know which price range in which to look.
Another benefit of pre-approval is that it lets the seller know that you're ready to move and that there's no risk of your being denied for your loan.
In the case of competing offers where one loan is pre-approved, and the other isn't, sellers often choose the buyer with pre-approval.
Conclusion
There's no greater resource available to you than your real estate agent when buying your first home. 
Often times, agents have working relationships with other real estate professionals such as lenders, appraisers, inspectors, and may also have insights about first-time buyer programs. Your agent can also help you match your wish list realistically with your budget.
With the right information and the best agent on your side, you'll enjoy your journey into homeownership.
Have Questions? Ask Havens Thompson Group!
Your real estate agent is the best source of information about the local community and real estate topics. Give The Havens Thompson Group a call at 931-980-4799 or 910-391-9596 to learn more about local areas, discuss selling a house, or tour available homes for sale.
Summary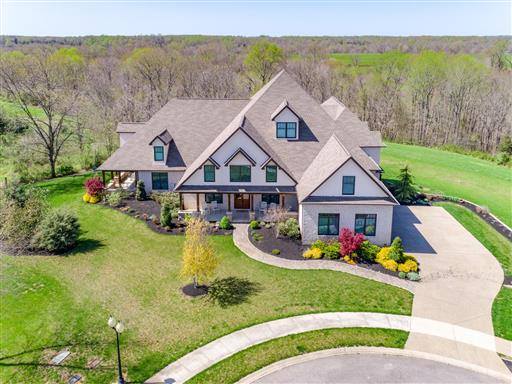 Article Name
Tips for First Time Home Buyers
Description
Buying your first house is by far one of the most memorable, exciting, and yet challenging endeavors you'll encounter. There are many layers to home buying transactions, some of which are a bit tricky to navigate.
Author