Clarksville, Tennessee, is infused with history, art, culture, community spirit, and a wide array of things to do, both indoors and out, for adults and for children.
From dining and shopping to art walks and live theatre, to wineries and distilleries, there's something for everyone to do in Clarksville.
Clarksville, Tennessee's Downtown Historic District
Following a fire in 1878, Clarksville residents constructed new buildings downtown that reflected the era. Then, in 1999, following a tornado, residents again rebuilt, salvaging what they could of the historic buildings, while modernizing the community.
Today, the downtown area of Clarksville is a bustling city hub chock full of boutiques, restaurants, coffee shops, and entertainment. Grab a map from Montgomery County Historical Society and then enjoy a self-guided walking or driving tour with dozens of stops at historical sites to learn about the evolution of Clarksville, Tennessee.
The Downtown Artists Co-Op in Clarksville, TN
The Downtown Artists Co-Op, or DAC, is an art gallery featuring local artists' work and hosts numerous special events that infuse the community with art and culture.
Special events at the DAC include "Frolic on Franklin, or Art in the Streets, a festival of art, demonstrations, and musical performances. Other events include workshops, a crafts bazaar, First Thursday Art-walk, and Gallery Talks, an artist networking event.
Customs House Museum and Cultural Center
In 1898, the beautifully designed Federal Post Office and Customs Building was constructed, mainly in response to the area's booming tobacco industry.
The building, in 1939, became the headquarters of the Clarksville Department of Electricity until 1979. In 1972, what is now the Customs House Museum and Cultural Center was added to the National Record of Historic Places.
Today, it's a 35,000 square foot collection of art, history, and science with hands-on interactive activities for children and adults.
The Roxy Regional Theatre
The Roxy Theatre has been a cornerstone in the community since 1913, then known as The Lilian. Following the 1914 fire, the theatre was rebuilt and popularized for its silent pictures.
The Great Depression hindered the venue, which went dark during that period. With the development of Fort Campbell, The Lilian was renamed to The Roxy Theatre, which showed first-run films for decades, until 1980.
Turning hands again, the theatre became one for hosting live theatrical performances, eventually adding the Roxy Regional School of the Arts.
Clarksville Downtown Commons
Clarksville's Downtown Commons is a mixed-use open green space that features outdoor concerts, special events, a winter ice skating rink, public art, lawn games, morning yoga, Downtown at Sundown, and a park environment for playing with the little ones or enjoying a lunch break from work.
Downtown Commons is where family, friends, and neighbors gather to celebrate community spirit and enjoy entertainment in the heart of downtown Clarksville.
The area hosts four rain gardens, areas smartly designed using natural resources to absorb and help filter runoff rainwater. The beautiful basins are teeming with plant life, and have a bridge with views that give the feeling of walking on water.
Also, in Clarksville's Downton Commons is The Grove, another relaxing amenity that makes smart use of native plants and soils to create an oasis in the city. The Grove also offers a water play area for ankle-wading.
Miss Lucille's Marketplace
Another treasured gem in Clarksville, Tennessee, is the highly acclaimed Miss Lucille's Marketplace and Cafe. This eclectic shop features various vendors offering a generous portion of trinkets, treasures, gifts, and home decor.
Find items like handmade goods, rare antiques, and vintage items. Inside the store is Miss Lucille's coffee and signature drink stand, or you can pop over to Miss Lucille's Cafe to enjoy delicious meals crafted with the best ingredients incorporated into simplistic dishes. The cafe also features a variety of flavored kettle corn.
Fort Defiance Civil War Park and Interpretive Center
Rich history, spanning hundreds of years, is preserved and honored at Fort Defiance Civil War Park and Interpretive Center. The site is centered on a bluff overlooking the place where the Cumberland and Red Rivers meet, creating remarkable views of Clarksville.
The area was home, first, to Native Americans, then white settlers, and eventually became a strategic location for an earthen fort during the Civil War, as well as a hot spot for freed and runaway slaves. The Interpretive Center was added to the historic site in 2011, establishing a platform for education and exploration of Fort Defiance Civil War park.
McGregor Park Riverwalk
Meander along the Cumberland River trails, enjoy a picnic in the park, or stop in at the As the River Flows Museum.
The museum is home to twelve detailed panels illustrating the history of the Cumberland River and how it influenced the evolution of Clarksville.
Park features include a one-mile walking trail, picnic areas, a playground, and a boat ramp to the Cumberland River.
Dunbar Cave State Park
Just 10 minutes from downtown Clarksville is Dunbar Cave State Park. The park houses an eight-mile-long cave that is home to rare species like the northern long-eared bat and cavefish.
The park spans 144 acres on a prehistoric site that's been in use for thousands of years, evident by the Mississippian Native American cave art that dates back to the 14th century.
At Dunbar Cave State Park, you can take a guided tour, go hiking, enjoy birding, or attend special events.
Liberty Park and Clarksville Marina
Liberty Park is a favorite of the locals who enjoy taking advantage of the natural beauty of Tennessee and is home to the Clarksville Marina. The park includes a 10-acre fishing pond, playground, sports fields, walking trails, a dog park, and more.
The Clarksville marina features the Liberty Park Grill, a family-friendly, upscale casual restaurant. There's also a dock shop as well as a fully stocked store.
Beachaven Vineyards and Winery
Beachaven Vineyards and Winery was one of the first of its kind in Tennessee and continue to produce award-winning wine.
The three-generation, family-owned vineyards and winery is loved and respected throughout the area not only for its excellent wines but also for its special event, "Jazz on the Lawn" concerts, which have evolved to incorporate myriad musical genres. Today, the event draws more than 3,000 attendees.
Old Glory Distilling Company
There's something to be said for Tennessee whiskey, and there's lots of talk about the Old Glory Distilling Company's artisan spirits, including whiskey, bourbon, and vodka.
The company's owners grew up in Clarksville and use locally sourced ingredients to create their prized Tennessee bourbon and whiskey. Old Glory Distilling Company's small-batch artisan spirits draw visitors from around the country.
Conclusion
Clarksville is brimming with activity all year long. The downtown Clarksville area is the heart of the community, offering antique shops, boutiques, cafes and restaurants, live theatre, museums, art galleries, and more. Or, head to the great outdoors and enjoy state and city parks, hiking, fishing, boating, and other outdoor activities.
Clarksville has mastered the art of preserving the tales and places of Clarksville's past while embracing the present and reaching toward the future.
Clarksville, Tennessee, steeped in history and community spirit, is a great place to live and play.
Have Questions? Ask Havens Thompson Group!
Your real estate agent is the best source of information about the local community and real estate topics. Give The Havens Thompson Group a call at 931-980-4799 or 910-391-9596 to learn more about local areas, discuss selling a house, or tour available homes for sale.
Summary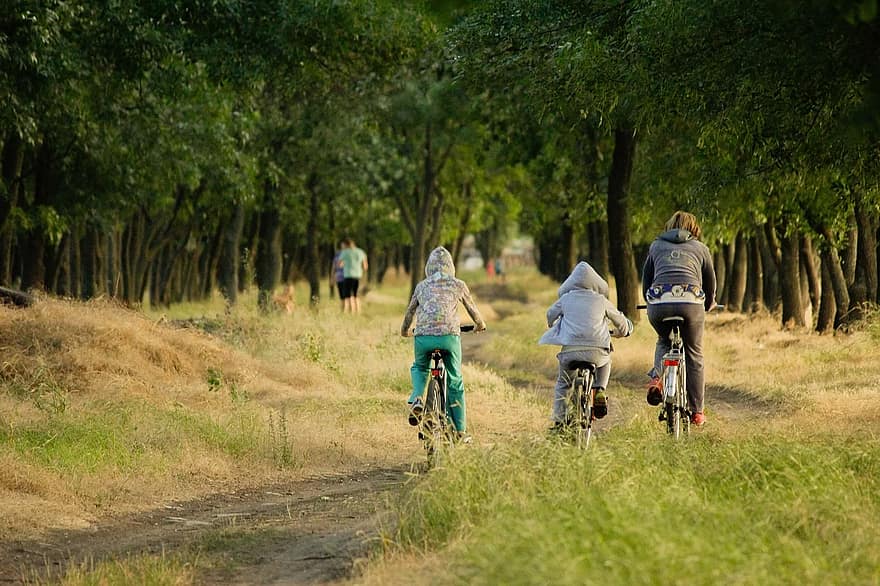 Article Name
Things to Do in Downtown Clarksville, TN
Description
Clarksville, Tennessee, is infused with history, art, culture, community spirit, and a wide array of things to do, both indoors and out, for adults and for children.
Author